The Latest News
At Smethport Area School District, we appreciate our involved parents and community members. We also enjoy broadcasting our latest news and information on our News page to help you stay informed. Bookmark this page for public announcements, school activity updates, and student achievements. We'll also offer helpful resources and information here, so check back often.
Partnership with Kooth
Smethport Area Junior–Senior High School is pleased to announce our partnership with Kooth, a leading digital mental health platform to provide accessible counseling, free of charge, for students in 7th through 12th grades.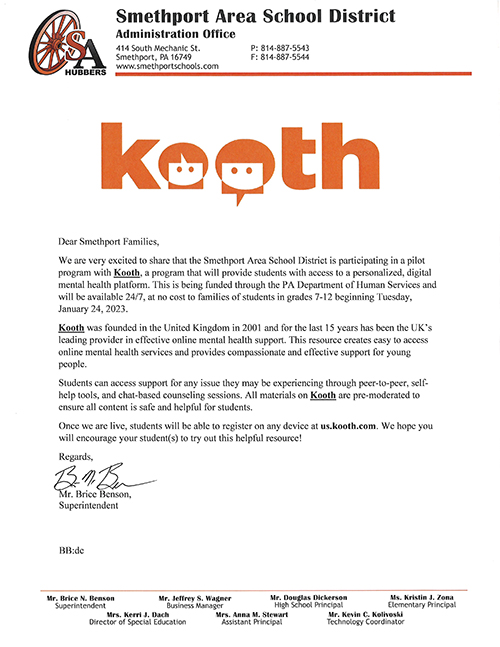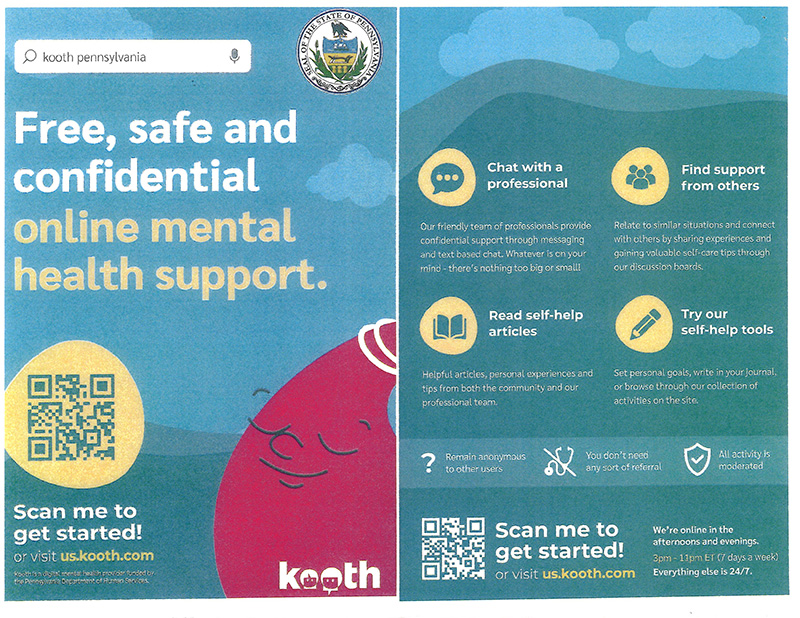 The following is a list of collapsible links. After selecting the link, additional content will expand. Arrow down to read the additional content.